Where Fasteners and People Connect
With thousands of options we can help you choose the right fastener for your application
Your trusted partner for selecting high-quality fasteners for your manufacturing, distribution, or retail business.
Screws for Every Application
Screws engineered for businesses in woodworking, metal roofing, deck building, window/door installation, and more. Find secure, durable solutions for each application, backed by our commitment to quality and customer satisfaction.
Tailor-Made Fasteners for Your Unique Applications
Our expert team specializes in designing screws to your exact specifications, ensuring an impeccable fit and optimized performance. Click below to learn more about our custom solutions or contact us to talk to a team member about your specific needs.
Custom Solutions
Contact Us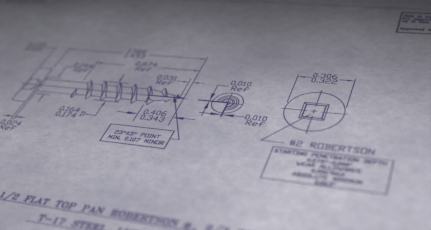 65+ Years of Fastener Experience
At Pan American Screw, we pride ourselves on our extensive experience and deep knowledge in the screw industry. With decades of expertise, we have developed a keen understanding of our customers' needs and the challenges they face. At our resources page, you'll find our most requested documents and answers to frequently asked questions quickly and easily.
Resources Page